The London session is starting with a strong yen. Having the USDJPY, EURJPY and GBPJPY m30 charts on your screen means you quickly get a sense of whether the market sentiment is risk-on or risk-off. Friday the 13th is typically scary in the movies, but I think last week's ending consensus was quite bullish. No one could believe the market would bounce, which is why it probably did. If you're not expecting the unexpected, you're going to get wrecked on the aggressive bear market rallies. Trailing stops that get triggered, profit-taking and the fact that stonks always go up, will keep the markets enticing new investors and value buyers, as prices advertise long entries. Whether that then reverses and traps these longs, we shall soon find out. The run to safe havens this morning is heavily influenced by the developments within China and what is happening within NATO, Sweden and Finland and the rhetoric coming out of Russia which is not pleased with these latest developments.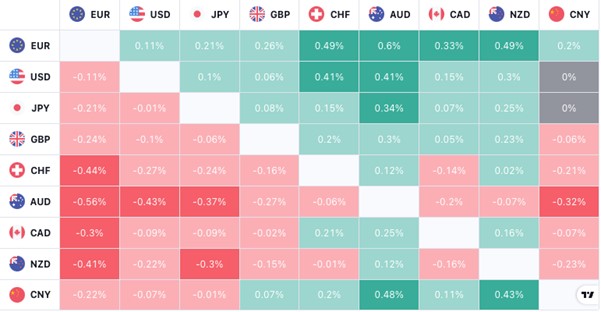 The forex heatmap is also signalling a risk-off day with the commodity currencies in the red, whilst the top right-hand corner is green. The indices are currently mixed but showing strength in the London session, but this could be the quiet before the storm as there will be a lot of headline risk to come as central bankers discuss their current monetary policy decisions.
The GBPJPY daily chart had today's price action rising into a daily low from the 11th of May. If this low is to hold as resistance that sets us up for a possible fake bullish breakout of the daily inside bar and a retest of the daily 200-ema at least.
The ActivTrader platform sentiment indicator for GBPJPY shows a more bearish bias, which means we should be considering a place to get long to take their stops. As for today, I think they may see lower prices, which will then lead to more short selling, making it easier to go against them later in the week.
In today's m30 market structure, I am watching for the resistance that was identified on the daily chart and the break of an intraday swing low, both of which indicate lower prices are likely. As a result, short sellers who initiate a trade around 158.60 will have a better risk to reward ratio when targeting the recent daily swing low.