The markets continue to face high inflation as the Fed tightens monetary policy, creating a high chance of stagflation that becomes a recession during a time of slowing growth. In such an economic environment, we get the occasional bear market rally, and last Friday (13th of May) was possibly one such occurrence. These rips encourage investors to hop back in, but with fundamentals and sentiment still very bearish, they keep a tight stop and trail it higher. These stops when triggered become the signal for more selling from the algo's, which gives the downtrend more fuel. If you are going to invest on the long side in this market it would be a good idea to focus on investing in companies that are resilient. If we see the markets continuing lower and you're in a buy and hold situation, value over hype is key. Just ask Warren Buffet. One such company that is showing resilience and adds value to a portfolio, is Walmart.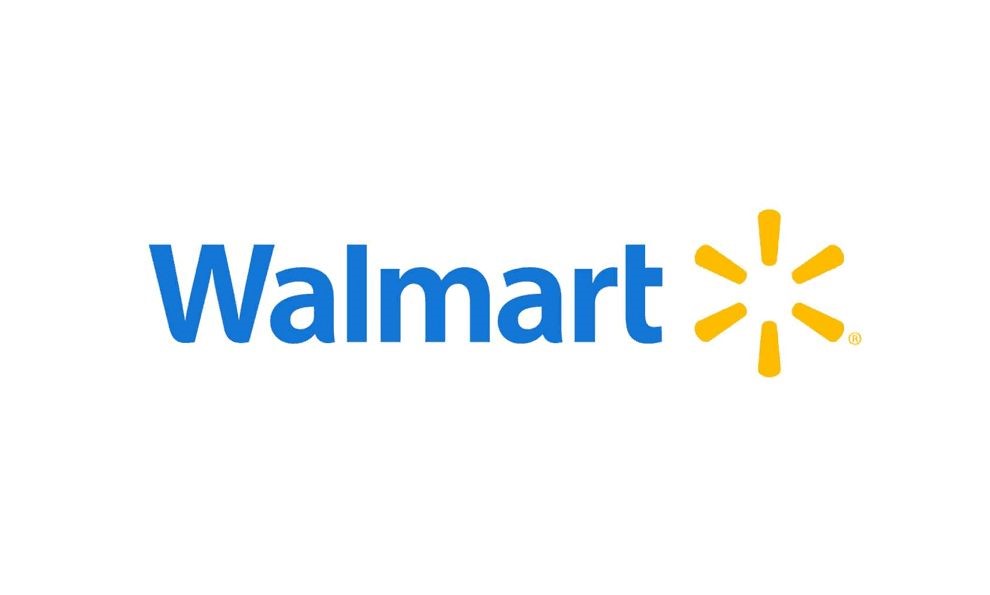 Walmart has supercentres, supermarkets, hypermarkets, warehouse clubs, cash and carry stores, discount stores, membership-only warehouse clubs, and an e-commerce website. Walmart operates through three segments: Walmart US, Walmart International, and Sam's Club. The company enjoys strong growth, stability, sentiment, and quality. The stock is ranked 7th out of 38 stocks in the grocery/big box retailer sector.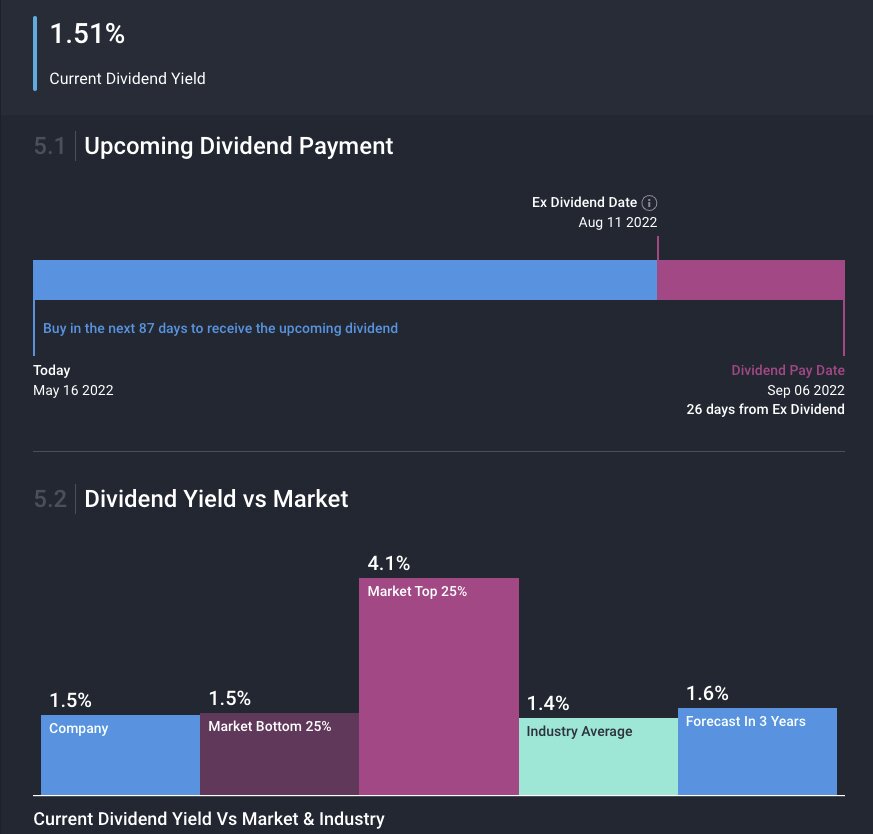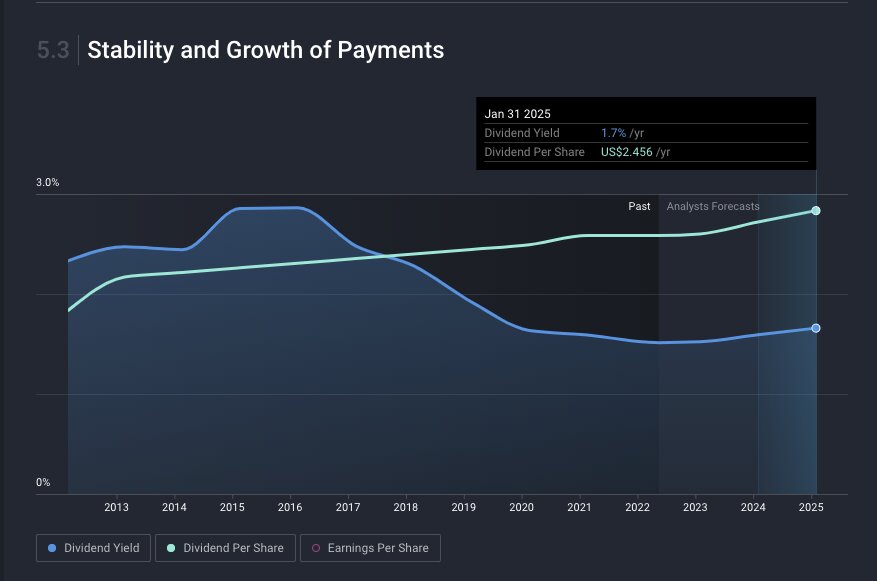 The company's dividends have recently increased, and the stock currently offers a dividend yield of 1.51%. This is currently at the low end of the market range but at least it is now going higher.
This stock could be a great pick for the long term as major stocks are suffering from a decline in 2022 but historically such declines have proven to be great buying opportunities.
As of last week, the stock had gained +6.61% over the past year. Year-to-date, the stock is up 2.14% despite recent monthly losses of more than -3%. Over the last 3 months, the stock gained +8.31% in price to close the last trading session at $148.00.
The company will release its first-quarter earnings results on May 17th. Analysts on Wallstreet expect Walmart to report revenue of $138.79 billion and earnings per share of $1.48. If the earnings come out as expected, it may change the outlook to bearish in the near term.
WMT's earnings have grown by 5% per year over the past 5 years and the Earnings Per Share forecast is positive with a range of $6.3833 – $6.890 for the coming fiscal year, so this coming earnings report is going to be a key piece of data on how investors position themselves for the next few quarters.
The rising inflation and war in Ukraine remain potential headwinds for Walmart in fiscal year-end, 2023. US Consumer Price Index YoY (inflation indicator) for April released on Wednesday reinforced an aggressive rate hike sentiment by the Fed. Fed chairman Bullard indicated that a 50bps hike will be good to keep Fed officials on course to curb skyrocketing inflation. The aggressive tightening will not be favourable for the stock market as it slows consumer spending.
Weekly Chart
The Walmart stock sellers halted at 147.00 critical support. After 2 weeks of dropping in price, a bounce at 147 could see bulls attempting to revisit the 160.00 resistance. The immediate support coincides with the Williams alligator indicator used as dynamic support and resistance. There remains room for upside gains if the stock manages to reclaim the 152.00 area.
The RSI shows the stock is currently trading at a fair value as the baseline (yellow moving average) is trading slightly above the 50% area. A moving average cross over (purple crossing below the yellow) may indicate buyers seeking a lower price to scale in at. However, bulls may need to defend the 132.00 area to maintain a bullish outlook and a break below that support may cause selling pressure in the near term.
Daily Chart
On a Daily Chart, the Stock is currently capped by 152.00 immediate resistance and downside movement may perpetuate in the following days. The Bollinger Band (20-day period) shows that a bearish breakout and a failure to challenge the 152 area may reinforce a continuation of a downtrend. The MACD indicator indicates that the trend is slowly turning bearish in the near term as the volume bars turn negative.
If we break back above the $152 level following this week's earnings report, I would be looking for a continuation higher, with a trailing stop under the daily 200-period EMA. Should Wall St. be correct, and things turn sour for the company we'll wait for a break and retest of the $132.00 level and expect the wider market to continue falling too.