Morning Brief: 09/04/2021
The market tone is mixed on Friday, following a second straight weekly increase in US jobless claims on Thursday. Asian stock markets remained choppy going into the weekend, largely because US jobless claims rose to 744,000.
Markets are now trying to factor in that the US jobs market is not as strong as anticipated, following the recent extremely strong ADP, Non-farm payrolls, and JOLTS job openings data points last week.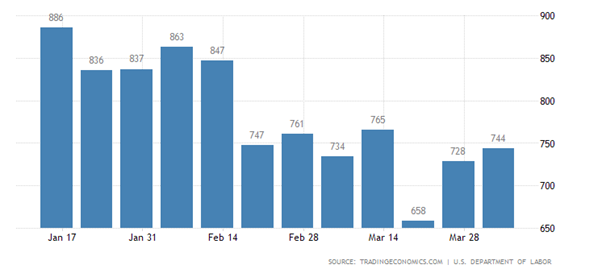 US Federal Reserve Chair Jerome Powell also signalled on Thursday that the US central bank was far from ready to pullback on supporting the US economy. FED Chair Powell, speaking at an IMF event, noted that economic momentum could stall, and inflation will remain muted.
Traders moved back into technology stocks on Wall Street in reaction to the soft jobs data and the downbeat assessment from Chair Powell. US treasury yields have also been ticking down, while the greenback remains pressured as the European session gets going.
In terms of data releases this morning, China's PPI came in at 4.4 percent, which was the fastest increase producer price inflation since July 2018. The strong PPI number was seen as an indication that Chinese manufacturing sector is strengthening.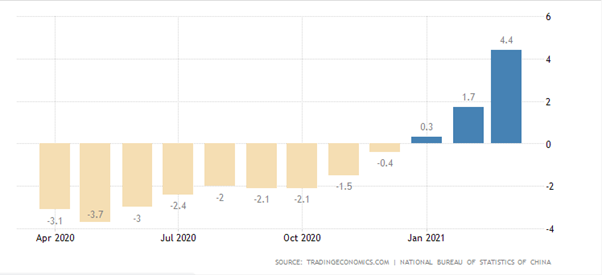 Sticking with the theme of Asia, data today showed that Japan and South Korea are still struggling with COVID-19 infections, however, this has not affected Asian bourses too much, as the Nikkei 225 trades higher, while the KOPSI 200 closed slightly in red.
Gold is on many traders watch list today, after the yellow metal gained close to $20.00 yesterday. The follow through above the March 1st swing-high has so been lacking as bulls and bears battle around the $1,756 level.
Bitcoin has recovered yet again, with the top coin testing towards the February 2021 trading high, around the $58,300 level. Optimism over the coming Coinbase IPO on the Nasdaq is helping to drive buying interest towards the top coin and other cryptos on Friday.
Data Watch
The economic calendar in the European session is United Kingdom centric, as the Bank of England releases its Quarterly Bulletin report, and the release of Rightmove house price data. These releases are typically not considered to be major market movers.
During the United States trading session the release of the March US Producer Price Index headlines the US economic calendar. A 0.2 percent monthly increase is being predicted from the previous month.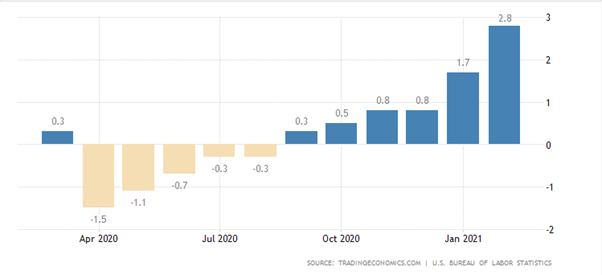 The Canadian monthly jobs report is the main event this afternoon, with economists expecting that the Canadian economy created 100,000 jobs, and the nation's unemployment rate will fall to 8.0 percent.