During the upcoming trading week the release of United States CPI inflation and Retail Sales, and a scheduled speech from FED Chair Powell are set to headline the economic calendar and probably the weekly tone for financial markets.
Other key highlights on the economic docket this week include the release of the Federal Reserve Beige Book, UK and Chinese GDP figures, and the Reserve Bank of New Zealand interest rate decision and policy statement.
This week will also see a landmark event taking place, namely the Coinbase initial public offering. Arguably the leading and most respected crypto trading exchange is being listed on the Nasdaq, marking a clear indication of greater mainstream adoption towards digital assets.
US CPI & Retail Sales
Traders will be looking for a strong US CPI number this week to confirm that inflationary price pressure is indeed filtering its way into the US economy. Data clearly shows that inflationary pressure in the US has been notably ticking down since Match 2020, which was the start of the COVID-19 pandemic in the west.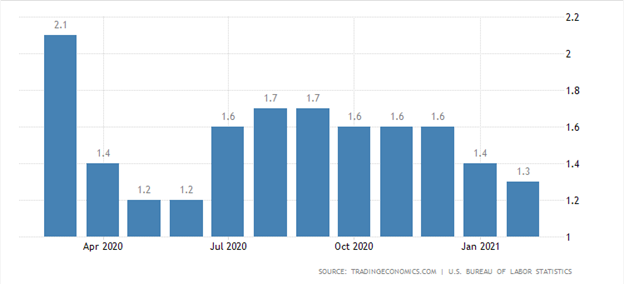 Financial markets and FED Chair Powell will have to reassess their policy language if CPI and Core CPI runs hot this week. If this scenario does come to pass, market chatter is likely to turn back to the US central bank starting to tighten fiscal policy.
This week also sees the release of US retail sales, with most economists predicting that the US retail sales climbed to 5.5 percent as some of form normality came back to the United States amidst the ongoing vaccine rollout.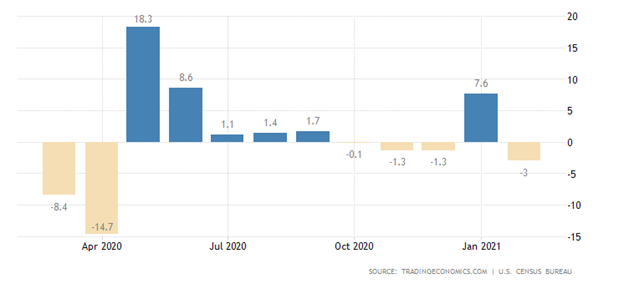 UK GDP & RBNZ Rate Decision
The United Kingdom releases February GDP figures this week, with markets predicting a strong GDP number. Sterling and FTSE traders will be looking to piggyback off a strong number, and even more so after the Bank of England sounded more dovish, and UK PMI data improves.
This week's RBNZ rate decision and policy statement are not expected to be a major mover as policy and rates will probably remain unchanged, however, watch the kiwi, as the much-discussed property tax may factor into the official policy statement.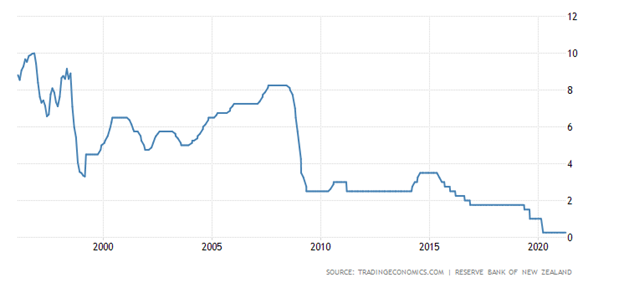 Coinbase IPO
Hot on the heels of over big tech listing on the listings, cryptocurrency fans finally get a major exchange entering the Nasdaq. Coinbase has some 50 million users worldwide, which makes it a behemoth in terms of current and future trading revenues.
Major volatility should be expected towards this stock as newly minted crypto millionaires will be anxious to capture a slice of one of the hottest crypto related companies.
Bank Results
Both Goldman Sachs and JP Morgan Chase are due to release first fiscal quarter releases this week, at a time when the Dow Jones Industrial Average and S&P 500 are hitting new all-time high.
JP Morgan is widely tipped to have a solid first quarter, with the trading and investment banking division set to post strong profits according to most analysts familiar with the US banking giant.
With that said, the markets attention is likely to be on the Goldman Sachs equities operation this week, following the much-publicized blow up of Archegos Capital. Investors and analysts will be closely watching to see how much the liquidations cost Goldman Sachs.