Since the stock hit a 52-week high back in the summer of 2021, PayPal shares have lost about 40% of their value because of mixed reports in the second and third quarters, and soft guidance for the latest period. From the significant low in March 2020 to the recent high, current price levels are approaching a 61.8% retrace from the top in July 2021. So, whether you have their entire historical price chart or just the last 24 months. Current technical analysis would suggest that PayPal is in someone's value area.
The drop in share price comes on the back of concerns about the company's goal of more than doubling its annual revenue by 2025. Apple recently became a 3 trillion-dollar company and by 2025 if the current PayPal plan goes smoothly, it could also be a trillion-dollar corp.
Founded in 1998, PayPal Holdings, Inc. is a technology platform and digital payments company that enables consumers and merchants to transact online and via mobile devices worldwide. I have been using PayPal for over a decade, firstly with eBay and now as a general alternative to using my debit or credit card. PayPal's competitors include Visa, Mastercard, and Square, but there are many other payment gateways that different web ecosystems use. Financial Technology (FinTech) is exploding and making it even easier to move money, receive money and pay for goods and services.
Mobile wallets and merchant-facing services like payment processing, fraud management, and financing solutions are part of PayPal's portfolio of consumer-facing products. Over 75% of the top 1,500 merchants use PayPal, making it the most accepted digital wallet in North America and Europe. With over 416 million active accounts, PayPal can data-mine the user's transactions and learn more about our personal tastes and preferences. There is a technology lead deflationary scenario, with a trend that is as follows. Things are becoming data, and data is becoming free. With PayPal, they are able to leverage their data along with a company like Amazon and give producers of consumer goods and experiences a direct audience to target sell towards. To make the Amazon/PayPal relationship tighter, Amazon is moving away from card payments provided by Visa.
PayPal has launched several new products in the last two years focused on expanding its ecosystem and driving consumer engagement. That includes the Venmo credit card, QR code payments, cryptocurrency trading, and "Buy Now, Pay Later" (BNPL).
PayPal QR codes are now accepted at more than 1.3 million merchant checkouts, and consumers who use the service spend about 19% more than those who don't. On an annualized basis, BNPL payment volume has surpassed $8 billion, and merchants who offer the service see their payment volume rise by 15%. Early this year, PayPal plans to introduce high-yield savings accounts.
PayPal had 416 million active accounts at the end of the third quarter of 2021, with a total payment volume of $310 billion. Each of these metrics, as well as its total revenue, has grown by double digits year over year. It is expected that the company will end this quarter with more than 430 million active accounts, which represents an increase of at least 14% compared to last year.
CFO John Rainey said the company's operating margin is contracting because it continues "to invest aggressively in technology, development, and sales and marketing, including increasing spending on customer acquisition and engagement strategies." PayPal has been gradually buying more companies to expand its ecosystem and gain more users. Honey and Paidy are now part of PayPal, with deals coming in with Amazon using Venmo and possibly Pinterest being the next partner. Venmo is a peer-to-peer payments leader with over 80 million users, but it faces stiff competition from Square's Cash App, which recently reached 70 million active users. With Amazon as a partner, Venmo will gain new momentum and maintain its narrow lead over Square.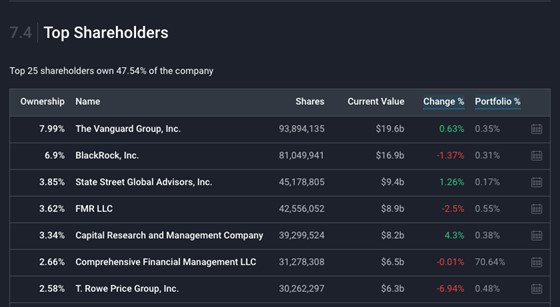 Recently investors took note of PayPal's President cashing in 40K shares netting him around $11m. Whenever I have seen the guys who should be fully invested in a company take profits, it has always been near the top, sometimes the very peak of the company's bull run. This action by the companies President may be more akin to Elon Musk taking some money off the table. The likes of The Vanguard Group and BlackRock won't mind the price coming down below value though, as they are very unlikely to trade in and out of a position. A 30%-50% discount on the next tranche would still be very welcome.
PayPal reported third-quarter 2021 earnings as EPS US$0.93 (vs US$0.87 in 3Q 2020). The company reported a solid Q3 result with improved earnings and revenues, although profit margins were weaker.
Third quarter 2021 results:
Revenue: US$6.18b (up 13% from 3Q 2020).
Net income: US$1.09b (up 6.5% from 3Q 2020).
Profit margin: 18% (down from 19% in 3Q 2020).
Over the last 3 years on average, earnings per share have increased by 35% per year and the company's share price has also increased by 35% per year.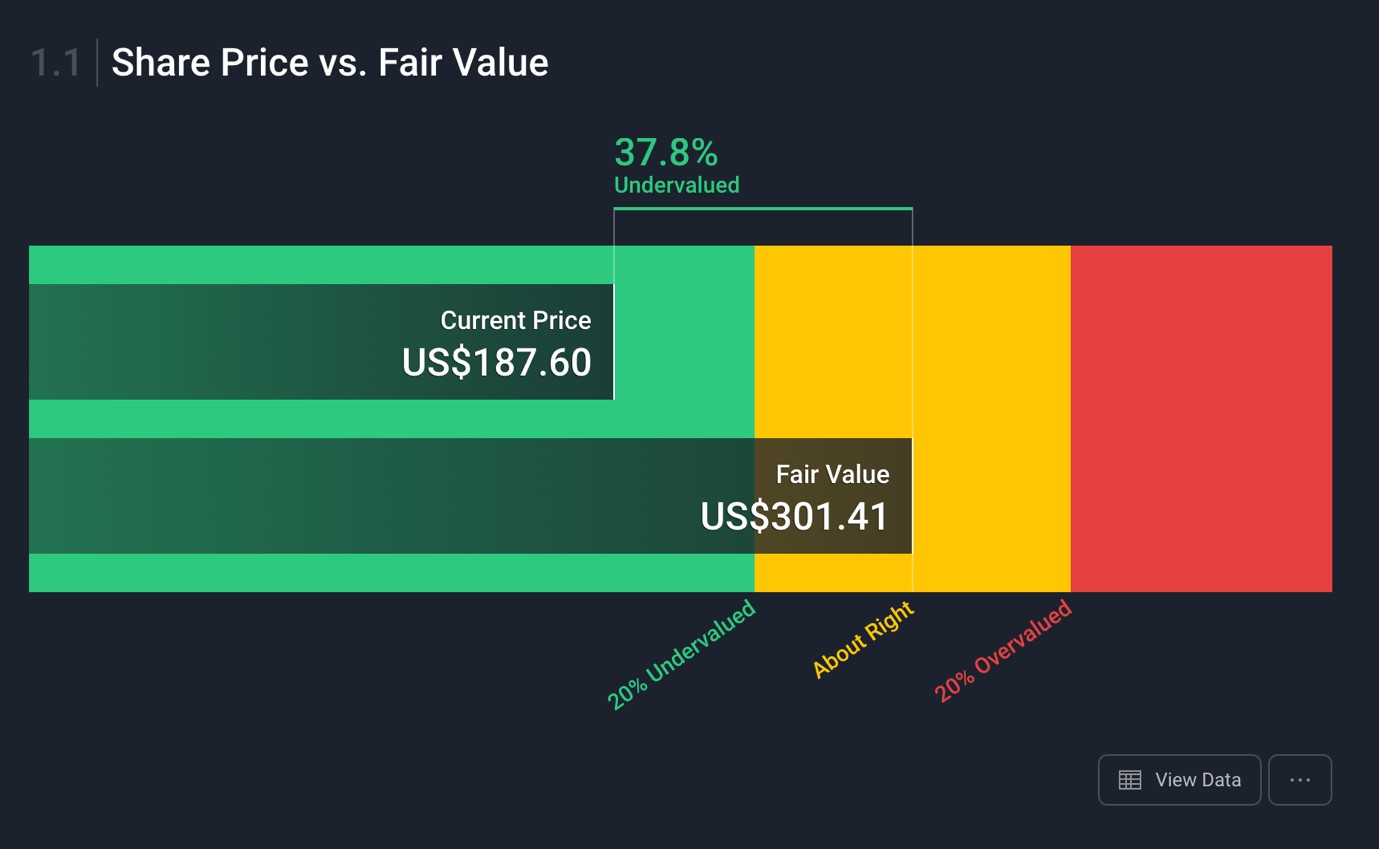 Analysts have crunched the numbers and currently, the PayPal share price at $187 is 37.8% undervalued, with the value price calculated at >$301.
The weekly chart is signalling for some more downside before a bounce, with the most confluent area currently at the 61.8% retracement and the daily 200 EMA. If the share price were to get back above the $222 level and close back above the weekly broken support. The daily 200 and 50-period EMA's will act as dynamic resistance and price is likely to compress in between the short and long duration averages. For some momentum traders, the signal to buy will be when the price action gets above both the daily and weekly 20-period EMA. For short-term investors, the current daily 200 EMA is also at market structure resistance, so we could see anyone who buys in at these levels target the daily 200 EMA as a place to get out or reduce the position.
Long-term holders are hoping that the sell-off since September was overdone and that the current price action is just a look below the support levels, stopping out the weak hands. If the price was to accelerate higher this would be very bullish for the long term as the double top around $310 would have a lot of liquidity above in the form of traders stops. Bulls need a level of support to hold and then for a clear rejection candle to form. Currently, the bears are in control fuelled by the growing inflation story which is hitting some tech stocks hard. If the Nasdaq was to continue to fall, PayPal would surely visit the weekly 200 EMA to test the buyers there.