Mild Dollar Weakness
The greenback has started the day under mild selling pressure after the US dollar index broke its recent four-day winning streak. A pullback in 10-year bond yields took place after a successful bond auction during yesterday's US session where $38 billion worth of 10-year notes were sold.
It appears that the US dollar may need yields to continue to rise to maintain its recent strong bid-tone. The release of US CPI later today will be a big test for the greenback and bond yields, especially if the report comes in worse-than-expected.
In terms of moves in the foreign exchange market the GBPUSD pair moved within touching distance of the 1.3700 level, with the high for the week coming in around 1.3692. The battle today between bulls and bears will be around the multi-year high, of 1.3702. Expect stop losses to get triggered if this level is breached.
The EURUSD pair has moved above the 1.2200 level as the US dollar index weakened. Traders will be watching the ongoing rise in Italian bond yields and European Central Bank President Christine Lagarde's speech this morning.
Report suggests that a split has taken place in the Italian coalition party, sparking Italian bond yields to rise. Historically, rising Italian bond yields have caused weakness in the euro currency and Italian stocks.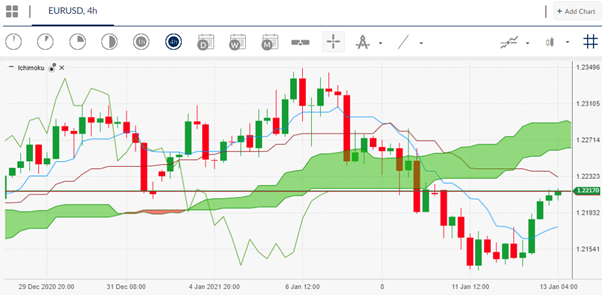 German bond yields have also seen an uptick over recent days. Commerzbank analysts have put a note out stating that "German bonds yields are no longer immune to rising US bond yields".
Antipodean currencies have also moved higher alongside other major currencies, however, the recent uptrends in the Australian and New Zealand dollar are starting to lack momentum as COVID-19 cases start to return to Asia.
The US dollar has given back recent gains against the Japanese yen currency and has dropped back towards the 103.60 level as the USDJPY pair follows other pairs lower. The Nikkei 225 has paid little attention to the latest bout of yen strength.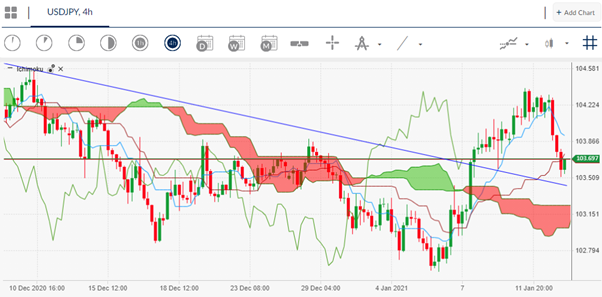 News reports this morning suggests that Japanese government have placed another seven prefectures in lockdown and announced a state of emergency. As noted, both the yen and Nikkei 225 are taking the news in their stride.
Perhaps the biggest story that is not gathering much attention is the rise in COVID-19 cases in China. The world's second-largest economy has recorded its largest jump in infection in five months.
Reports suggest that Hebei province has put the cities of Shijiazhuang, Xingtai, and Langfang into lockdown. 115 new cases have been confirmed in China, making it a developing to story to pay close attention to as the week progresses.
The Hang Seng and Shanghai Composite are both in negative territory for the day. Some sources are noting that Chinese Manufacturers may be shutting down early ahead of the Chinese New Year.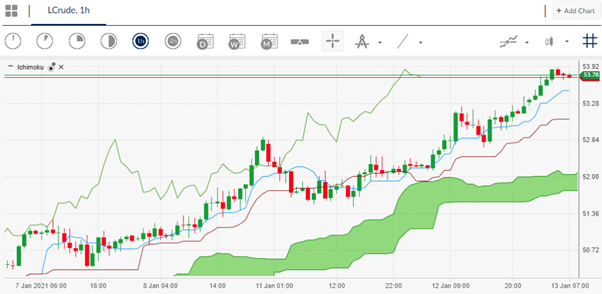 Crude oil has moved towards $54.00 earlier this morning, following weekly data that showed a larger draw in oil stocks than expected. Brent crude also continues its unstoppable rally and has reached $58.00 this morning.
Once again, the release of US CPI inflation data will be the main event to watch today. A better-than-expect number could provoke some major moves in the US dollar currency, bonds, metals, and also stocks.