The US dollar currency notably gained ground against a broad basket of currencies on Monday as the market remains on-edge ahead of scheduled speech from the newly elected US President Joe Biden.
Bond market action has been fairly muted ahead of the President's speech. Traders were also cautious about placing bets ahead of incoming rate decision from the United States Federal Reserve.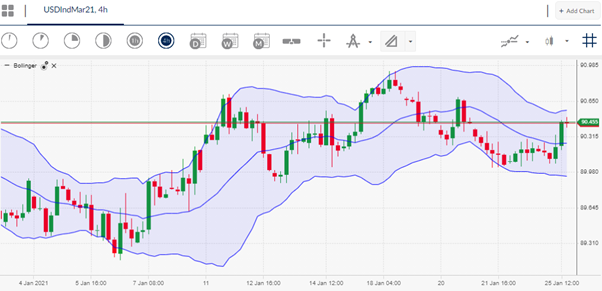 Chief medical advisor to the white house and National Institute of Allergy and Infectious Diseases director, Anthony Fauci, said that upgraded versions of vaccines will be needed for the new variants of COVID-19.
Fauci's words did little to sooth market sentiment during the US trading session. Pfizer noted that they are having manufacturing issues and the United States may soon run through its stockpiles.
Combining all these factors together with indecision on the bond market it seems that market may be in limbo until the FED decision later this week. The US economy also has some fairly huge economic data releases out this week which could move the needle for stocks, currencies, and bonds.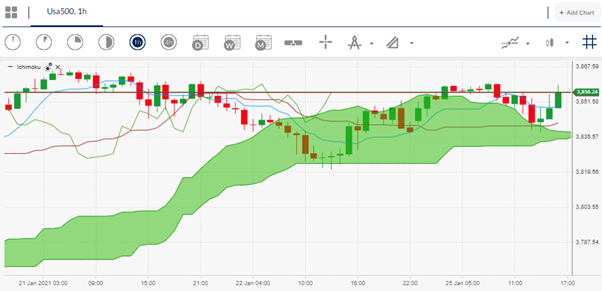 Risk sentiment in Europe was notably weak due to the weak German IFO survey and reports that European leaders are not happy about the delay of vaccines from AstraZeneca. Merck also announced that they have shut down their COVID-19 vaccine program after lacklustre results.
The IFO institute gave a down beat assessment of the Germany economy, and the retail sector has collapsed and that German service providers are also taking a big hit due COVID-19. The euro currency and the German DAX gave back their intraday gains following the soft IFO survey report.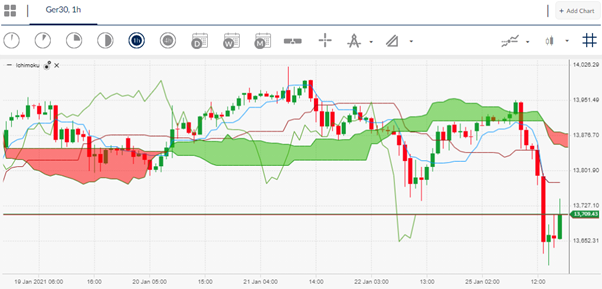 European Central Bank President Christine Lagarde gave a speech this morning from the "virtual" Davos meeting. Lagarde did not go into monetary policy and went into more details about the central banks stance on climate change. Lagarde is also set to speak later today.
ECB member Lane did touch on monetary policy during a scheduled speech today and noted that if asset purchase flows do not exhaust the envelope and favourable financing conditions can be maintain, the full envelope need not be used.
The Chicago FED National Activity Index for the month of December came in at +0.52, which was better than the market had been expected. The market reaction was muted ahead this release.
Today's Manufacturing data from the US economy came in softer than expected. The Dallas FED Manufacturing came in as +7.0 instead of the +12.0 that most economists had been expecting.
Iraq announced earlier that they were going to pare oil supply to get back in-line with other OPEC members. WTI oil failed to hold onto earlier gains as bearish COVID-19 and a reduction of risk sentiment weighed on the commodity sector.