It is hard to say who the big winners and losers were today, as the markets felt like they were rotating through the levels and not really venturing anywhere new.  Small cap stocks were up versus large cap stocks down, similarly at the time of writing the technology sector was up around 1% whereas the rest of sectors were flat with Consumer Discretionary not quite -1% on the day.
Technology ETF trackers and the Nasdaq were higher on news from Apple after a report came out on the company's plans for autonomous cars.  Whereas Tesla share took a 4% hit today with the shares coming off $26 down to $623.77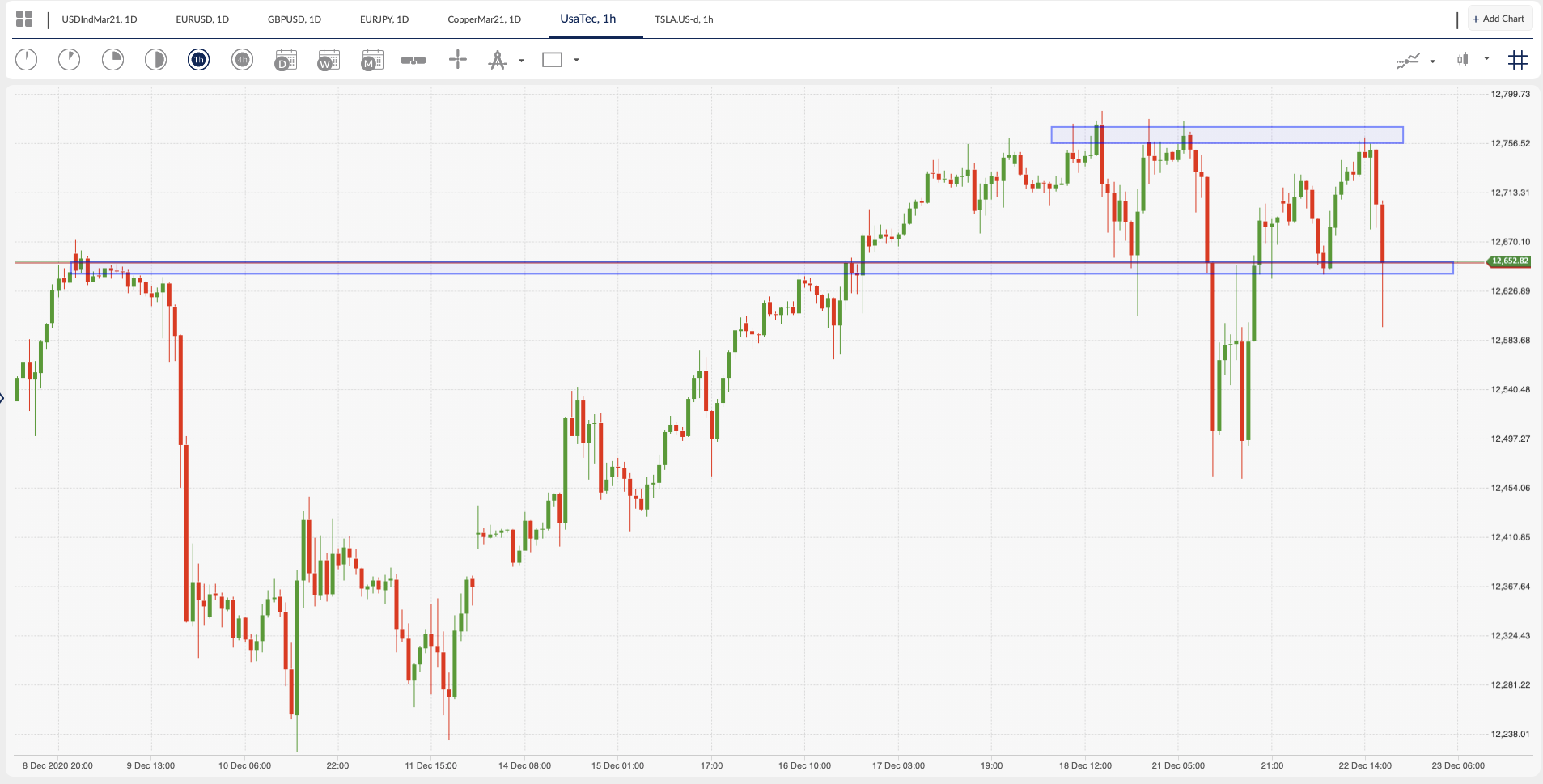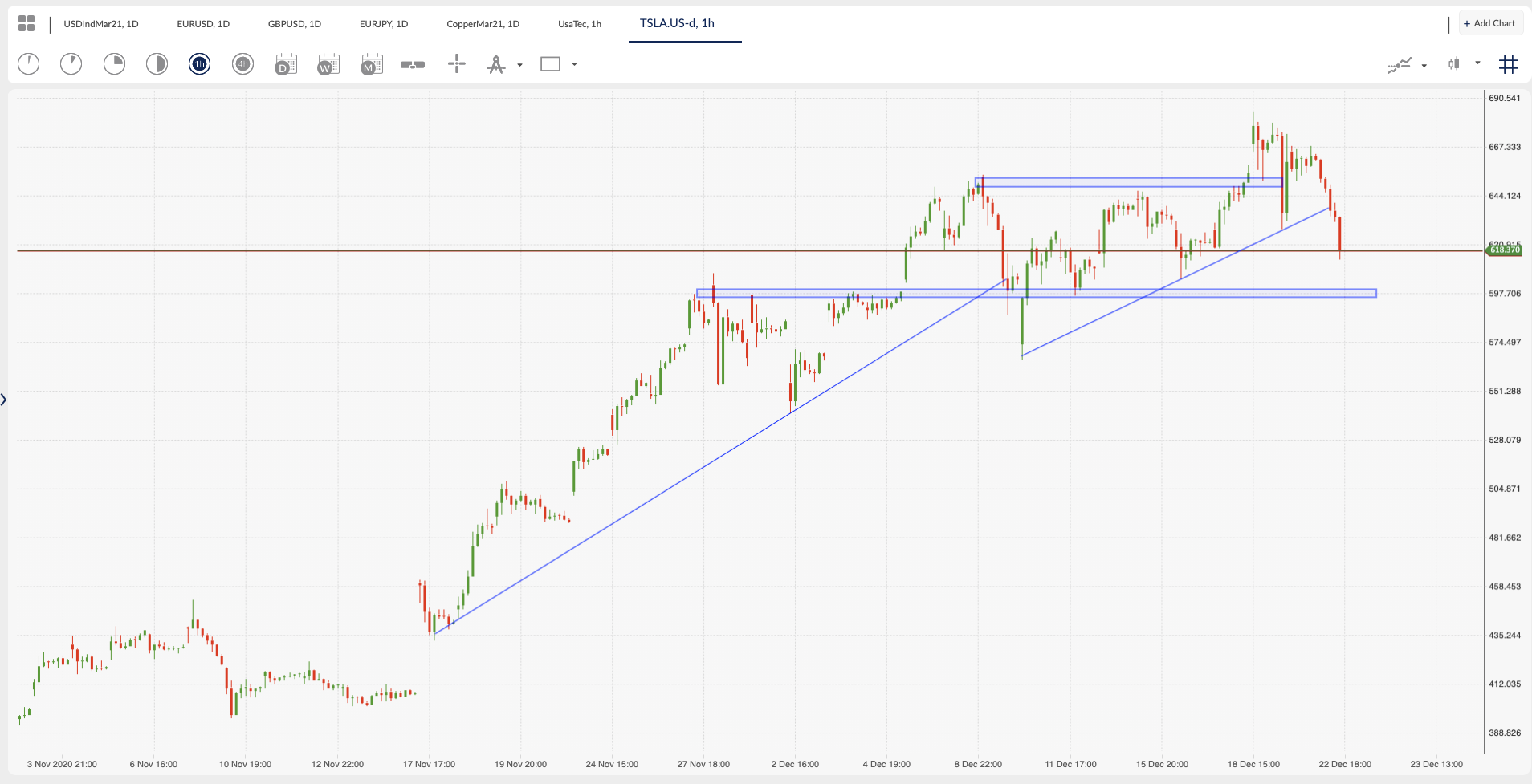 Looking through the economic calendar, the US existing home sales % change definitely disappointed coming in -2.5% for the month of November but also the October figure was revised. The number of US existing home sales came in lower than analysts' expectations at 6.69M versus 6.85M previously.  The US property market had been a bullish prop for the economy, and this will be a real dent should the trend lower continue and could be signalling something worse.  The US Consumer Confidence for Dec was a lot lower than expectations and was the signal for a sell off back to the US session lows, having seen equities go higher on the back of better-than-expected final US GDP data.
The US GDP for Q3 2020 was reflected also in the mornings data where the UK posted better than expected Q3 GDP, indicating that lockdowns going into 2021 are probably the driving force for the developed economies to go back into recession should the coronavirus lead to extended lockdowns post the holiday period.  Any way the US and UK can get the vaccines out and people out of lockdowns faster will be key to the next set of quarterly GDP figures.
The GBPUSD sold off into the close of the London session and looks set to go lower on news that the EU Chief Brexit negotiator told ambassadors that the latest UK offer on fisheries is unacceptable.  The EU is also planning on negotiating through the end of the year and beyond according to Financial Times sources.  This was announced just after Robert Peston of ITV news announced that "UK and EU free-trade negotiating teams are aiming to reach an agreement tomorrow night".  For Cable 1.3300 looks like a likely settlement price for tonight while traders await to see if there is any confirmation of any of the news that came over the wires today.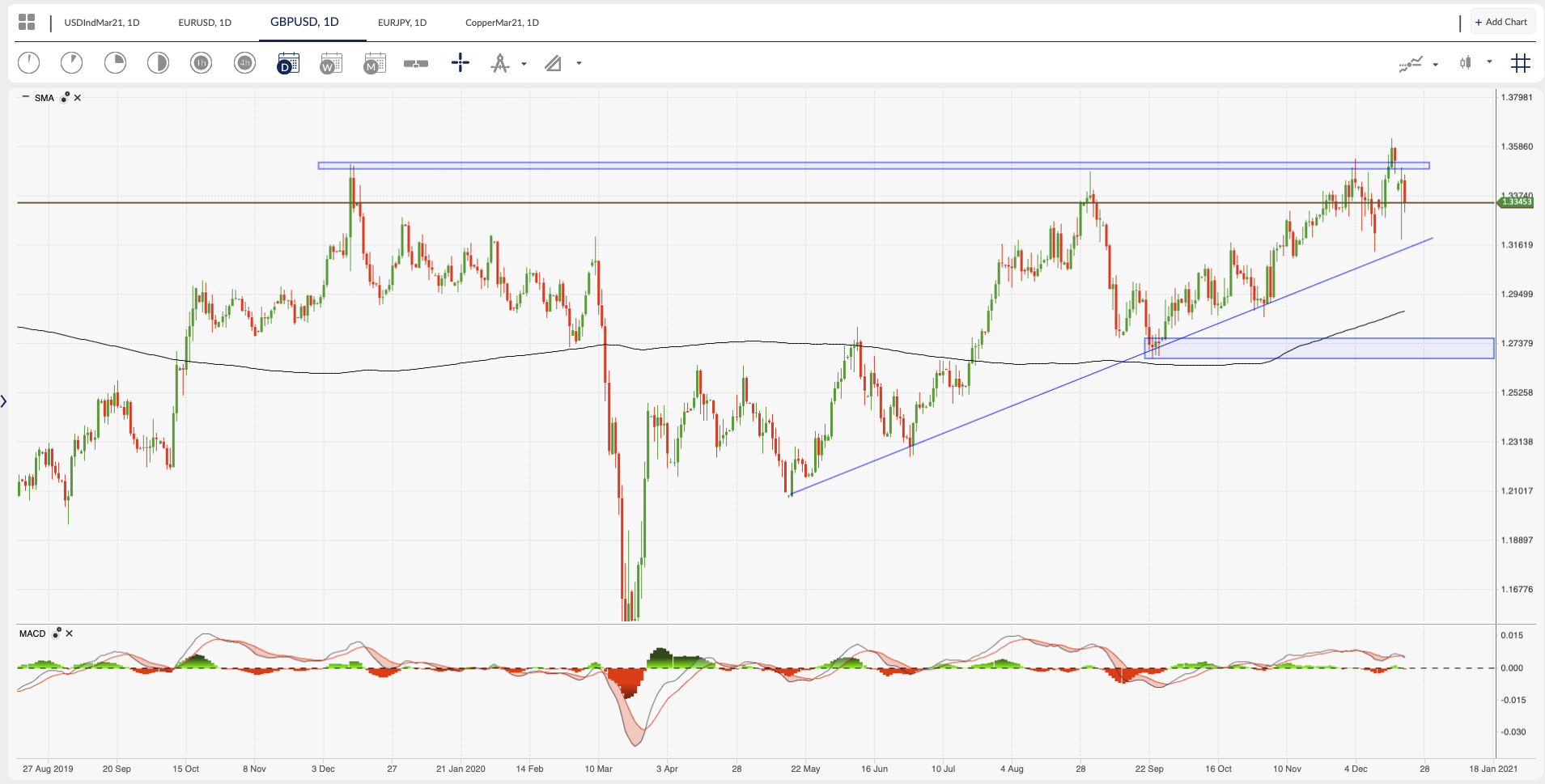 The US dollar index caught a bid today into the US sessions GDP data releases and then continued higher.  This lifted the USDCAD, USDJPY and pushed the commodity complex down.  With an elevated VIX the days rangers are widening but so is the choppy nature of the trading.