Market Recap
The greenback is starting to lose ground against most major currencies today as traders fears about inflation are swept aside, and last weeks technical breakout in the US dollar index comes into question.
US bonds have also lost a great deal of momentum over recent days, with the 10-year bond yield still holding above one percent but not really threatening to breakout. It is a similar story in US stock markets as they hold onto recent gains as risk holds firm, but no new highs for the leading indices.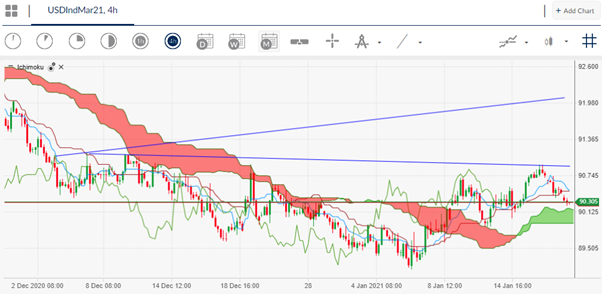 Italian Prime Minister Conte narrowly won a confidence in the Italian Senate yesterday. This has been positive for the euro currency, with the EURUSD pair edging above the 1.2250 level this morning.
It remains to be seen how Italian stock and bond markets will take the news. Political experts believe it will be difficult for the Italian Prime Minister to push through key reforms through Italian Parliament.
Reports today suggest that the ECB is working on a plan to target bond spreads. The ECB have not issued an official comment yet, so be sure to watch out for questions about yield targeting during tomorrow's ECB press conference.
The Asian session was notably slow, with muted moves in FX and equity markets. The Hang Seng continued its recent breakout run and traded at levels not seen since April 2019. The Nikkei 225 index faded lower and traded close to -0.40% in the red on the day.
Day Ahead
The European session is going to be dominated by CPI inflation releases from the EU economies. UK CPI and PPI releases have both been market movers for the British pound as both numbers came in hotter-than-expected.
Data earlier today showed that UK Consumer Price Index increased by +0.6 percent year-on-year, while the Producer Price Index expanded by +0.8% against expectation of a +0.3 percent increase.
Sterling is starting to firm above the 1.3660 level and has plenty of scope to trade higher if the 1.3700 level is overcome. Sterling traders will also be on guard for a scheduled speech from Bank of England Governor Andrew Bailey later today.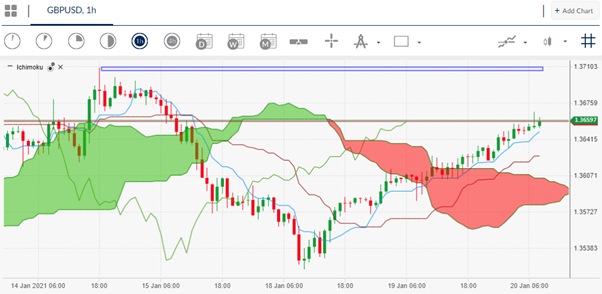 Moving into the North American trading session, the release of Canadian CPI inflation data and the Bank of Canada rate decision headline. No major changes are expecting from the Canadian central bank, however, the central bank could pave-the-way for a future rate cut today.
Looking at the US economic calendar, traders will be closely focused on the inauguration of Joe Biden today. Biden will be speaking for around thirty-minutes today, whereby he will speak to US citizens for the first-time as US President.
His overall tone will be closely watched as he lays out his vision for his term ahead. Any comments surrounding COVID-19 lockdowns, the US economy and China could affect financial markets.