The German DAX has started to recover higher after briefly dipping under the 15,000 level this week due to fears over COVID-19, and a new lockdown in Germany before Christmas.
Technical analysis is currently showing that a Wyckoff accumulation pattern may be forming over the lower time frames. If this is true, then the German DAX could be preparing to surge much, much higher.
According to the overall objective of the Wyckoff method it is to improve market timing when establishing a position in anticipation of a coming move where a favorable reward/risk ratio exists.
This method has both accumulation and distribution phases. Which is either bullish or bearish. The difference being that, in accumulation, the shares purchased outnumber those sold while, in distribution, the opposite is true.
Currently, the German DAX looks to be forming either a Phase 1 or Phase Wyckoff accumulation schematic method. It remains to be seen which one is actually going to play out.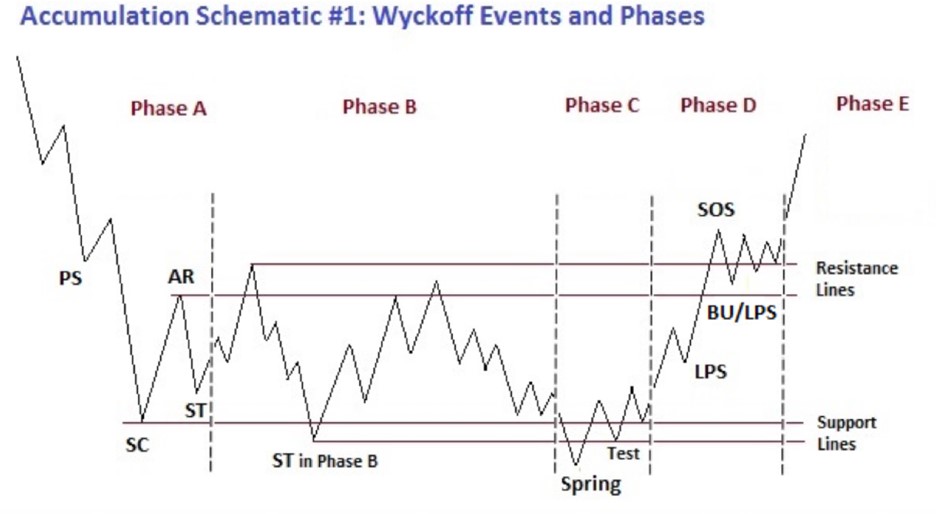 Phase 1 would mean that a major new low and capitulation event is coming for the German DAX before a wider recovery comes. The phase 2 method would mean no new low happens, and a massive reversal then comes.
This chart looks great, especially since we have seen massive capitulation over recent weeks, and then some consolidation. I think a final plunge lower and recover fits with the Wyckoff method.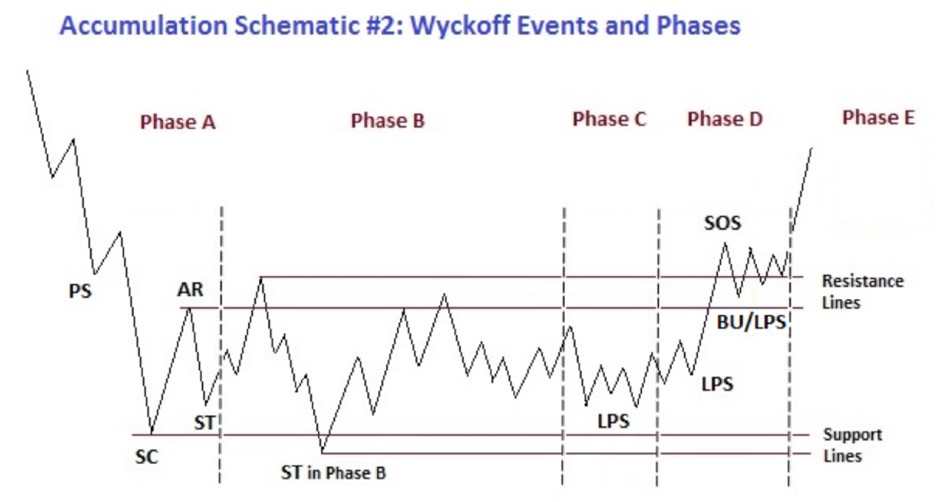 Personally, I favour a phase 2 type scenario as seen above for the German DAX, however, as mentioned early, it is still too early to tell. I think either method is very possible at this point in time.                                                                                
GER30 Technical Analysis
The four-hour time frame shows we have already looked at, and we do need to see what type of Wyckoff method starts to unfold over the coming days. I believe the 15,500 level is the keep upside breakout level to watch.
The daily time frame shows that the German DAX has formed a large broadening wedge pattern and has recently bounced from the bottom of the massive wedge pattern.
Therefore, according to technical analysis the Ger30 could bounce towards the top of the wedge. If the 14,900 level continues to hold then watch out for 16,600 next as a highly likely upside target.