High expectations
The main story of the day is without a doubt going to be Joe Biden's proposed stimulus plan which is expected to be in the "trillions". Market volatility could see a significant pick-up if the incoming US President delivers in terms of the scale and composition of the overall package.
Traders will likely pay close attention to the VIX after last week's false breakout to the upside. The VIX notably ramped up last week as US bonds rose and the Dollar Index fired higher.
I would expect more of the same in terms of dollar buying and rising bond yields if Biden delivers later today. Again, it is certainly a valid reason for the US yields and the greenback to continue rallying.
CNN has already quoted two sources this morning who have said that the stimulus package is going to be around $2 trillion causing gold to sell-off. Market expectations were for a package of around $1.3 billion.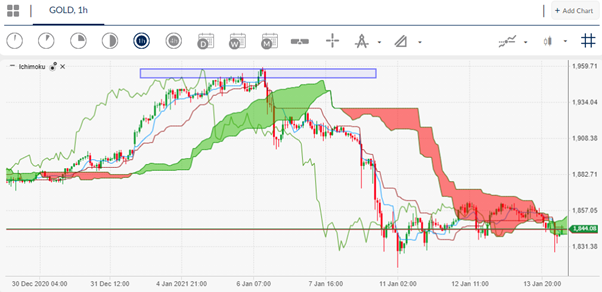 Yesterday's CPI inflation report from the United States economy failed to throw in any surprises as the year-on-year CPI headline number came in better-than expected as many economists had been predicting.
The market reaction was fairly tepid, although it is worth pointing out that rising food price and second-hand automobile prices saw big increases. Food price inflation could become an issue in the next series of CPI reports if we continue to see the ongoing price increases in the agricultural sector.
Additionally, the Federal Reserve's Beige Book noted that a growing number of districts had seen growing unemployment and that any current rise in inflation was more than likely just "transitory".
Wednesday's strong-than expected 30-year note auction caused the greenback to give some of its gains during yesterday US trading session. The 30-year note attracted $24 billion at a yield of 1.825 percent.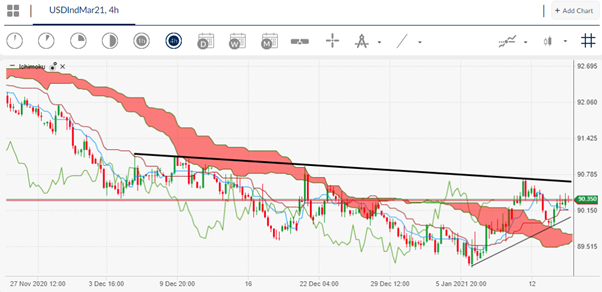 Following the auction, 10-year yields ticked down around five basis points as bond traders reacted to strong demand for the 30-year note.
Another developing story in financial market is Italian politics. Leading figures in Italian politics have confirmed that a number of key ministers have quit the current coalition party, sending Italian short-dated bonds higher and the euro currency somewhat lower against the greenback.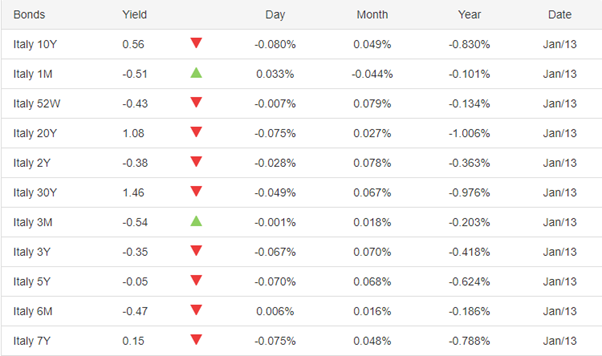 Yesterday, Matteo Renzi, the current leader of the Italia Viva party, said that his ministers are resigning, putting Prime Minister Giuseppe Conte's government at risk.
COVID-19 infections in China continue to rise once again. Latest reports suggest that infections are now at there highest level in ten months. Again, this is developing story that the market is not pay enough attention to.
China has released important trade data this morning which showed that Chines exports and import data for December came in much better-than-expected. Trade balance data from the second-largest economy also outpaced market expectations and came in at $78.3 billion.
Later today Federal Reserve Chair Powell will be giving a scheduled speech alongside a slew of other FED speakers. This could be a market mover. Joe Biden is expected to deliver his statement on the details of his stimulus package towards the end of today's US trading session.