On May 9th, the 10-year US yield reversed from recent highs, indicating the trend has entered a consolidation phase. During this phase, we can expect a consolidation with higher lows and lower highs into the summer.
In terms of the consolidation pattern, support is sitting around 2.6% while the high end is already 3.2%, which is ultimately determined by the two major macro factors dominating the news. They are inflation (CPI) and the Russian-Ukrainian war. For now, if the macro picture remains virtually unchanged, the relatively high US yields will help keep the USDJPY price relatively high, which has been following the 10-year all year. Additionally, the GBPJPY (orange) follows along with the USDJPY, but with a more volatile relationship with price.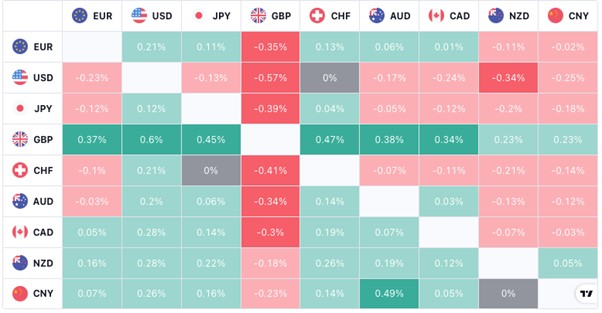 Today's headline news includes the UK Prime Minister coming under attack from members within his own party, who are moving a vote of No Confidence against him. There is a chance that the PM recovers from this but whether this is the turning point for the next general election we'll have to wait and see. What a new leader will ensure is market uncertainty and this could put the pound under some pressure. For today, the pound is relatively strong as traders return from a 4-day weekend following the Queens Platinum jubilee.
Today's price action is also a continuation of the uptrend that the pound has been in against the yen. The Japanese yen has been weakening across the major crosses for a couple of weeks now and judging by the distance between current price action and the next level of potential supply, we should see the GBPJPY continue to rise into the US CPI data on Friday.
Using the same strategy as we would on a Daily Timeframe but on an intraday chart does allow for more opportunities, though when they happen at 3.30am in the morning, the chances are anyone based in the UK would have missed out. With a long signal forming in the Asia-Pac session, the next alternative for the London open traders was to go long on the break of the Asia-Pac session highs, which would have already netted a risk reward ratio of 1:1, if you had placed the SL at the Asia-Pac lows, and should the m30 9-period EMA hold as support, we could be trading to 165.00 and completing the RRR of 1:2.