The yen has been weak all day as oil holds near the $120 per barrel after Saudi Arabia upped their Official Selling Prices to Asia and Northern Europe. On the H4 chart of Brent the recent swing high is higher than the previous significant swing high, but the RSI indicator is showing a definite lack of momentum to this rally.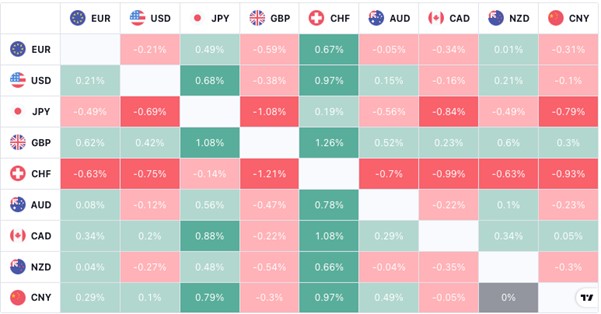 The daily GBPJPY chart shows that the London breakout traders hit their targets today after the currency pair surged at the London open following the announcement that the Conservatives would hold a vote to decide whether PM Johnson would keep his seat. The vote has begun, and the result will be announced later tonight. The Prime Minister has requested the support of his fellow Conservative members, noting the government's resilience and decisiveness on matters such as the COVID-19 pandemic, Russia's military operation in Ukraine, and rising inflation as the reasons the party should support him. Taking criticism seriously, he promised to learn about the improvements he wishes to see.
The last 4 hours have seen the FTSE top out and retreat lower, though the general mood in the global indices is bullish. The lead was taken by the Hang Seng early on and the DAX is following behind at +1.34% for the day. So far today, the Dow Jones Industrial Average has gained 0.05%, while the major large-cap indices have gained modestly. Following the Wall Street Journal report that China is considering lifting its ban on new users for Didi Global and two other US-listed tech firms, the tech sector was among the best performers.
Amazon.com Inc.'s shares soared over 5% on Monday after the company's 20-for-1 stock split, announced earlier in March, went into effect today. The previous split was last done two decades ago in 1999. In previous analysis I have stated that a stock split has generally been good for a stocks re-evaluation higher as more liquidity comes into the asset. The lower price allows more market participants to be involved. However, using this current trend following strategy, if we get a close below the daily 9-period EMA there is a potential for a continuation short trade.