Aucun changement dans la politique monétaire de la Bank of Japan (BoJ) aujourd'hui alors que 3 autres grandes banques centrales ont augmenté leurs taux d'intérêt directeurs cette semaine : la Fed, la Bank of England et la Banque Nationale Suisse.
La Bank of Japan continue sa politique monétaire ultra-accommodante
Puisque le Japon ne semble pas subir l'inflation galopante comme les autres pays occidentaux, et que le pays se remet toujours des conséquences de la Covid-19, la banque centrale du pays estime qu'elle n'a pas besoin de commencer à relever ses taux directeurs.
Son taux négatif de 0,1 % sur les dépôts des banques commerciales auprès de la banque centrale est toujours en vigueur. Plus encore, la BoJ va poursuivre ses achats illimités d'obligations publiques japonaises à 10 ans dans le but de limiter leurs rendements à 0,25 %.
La BoJ surveille de près l'évolution de la valeur du Yen
Alors que le Yen japonais a atteint son plus bas niveau depuis 1998 face au dollar américain au-dessus des 135, le Japon est pour le moment passif bien qu'il surveille de près l'évolution de sa devise. La faiblesse du Yen peut, en effet, être un atout pour le pays fortement exportateur, car cela dope généralement ses exportations.
Cette chute du Yen face au dollar s'explique notamment par le différentiel de taux entre les Etats-Unis et le Japon, car la Fed a déjà commencé à resserrer sa politique monétaire et est de plus en plus agressive, alors que le Japon n'a pas changé la trajectoire de sa politique monétaire.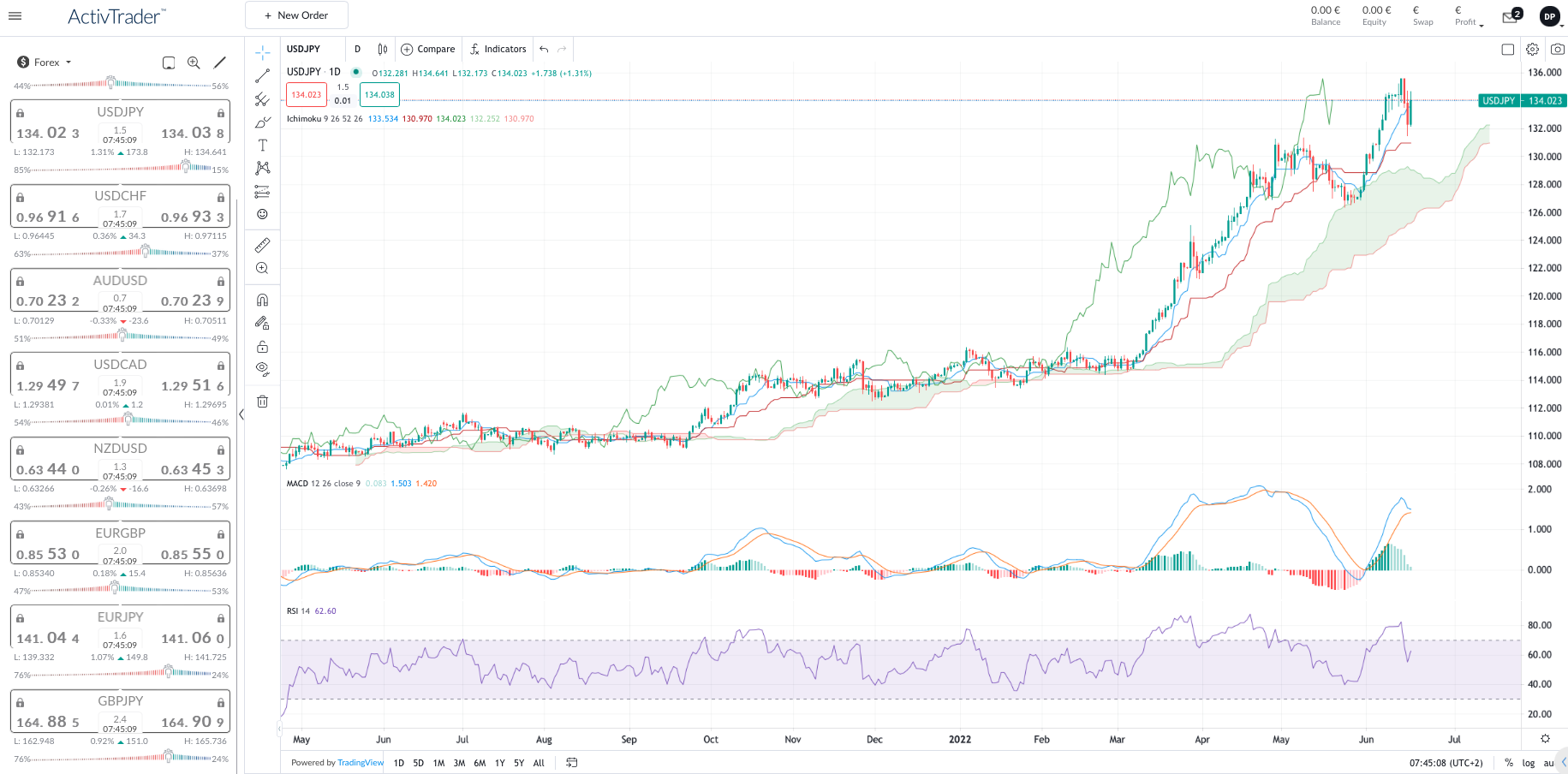 Source : Graphique journalier de la paire USD/JPY – Plateforme ActivTrader
Aller plus loin
Cela pourrait aussi vous intéresser…